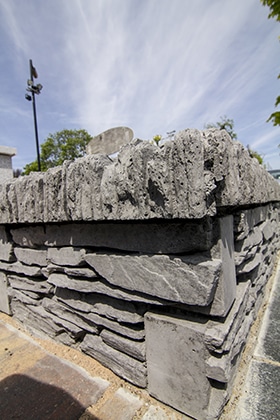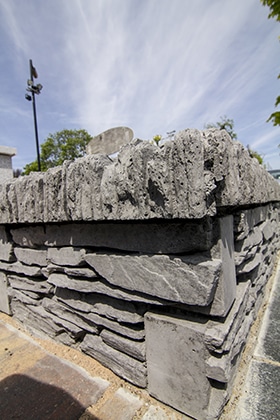 Deliveries
• There is a minimum delivery charge. However delivery charges may vary due to distance and are at the discretion of our staff. Delivery will mean anytime between 8am – 5pm. Delivery times cannot be estimated, only days can be given. Please do not ask for more specific times as refusal often offends.
• Please note our driver is responsible for safety of delivery and the truck, refusal to deliver is at the driver's discretion i.e. insufficient space to park and/or use of a crane. Goods will only be delivered as far as crane will allow.
• Breslin Paving highly recommends that deliveries are ordered 3 – 4 days in advance of requiring goods ordered.
Natural Stone / Timber
• Stone/timber products are unique natural materials therefore we cannot take responsibility for variations in colour, shading, tones, efflorescence, natural marks or weathering effects.
• All paving requires some maintenance and are susceptible to moss, algae, lichen and discolouration over time. We recommend power washing slabs at least twice a year. Also paving cleaners and sealers are readily available in store. If required we can recommend independent contractors who supply a cleaning/sealing service.
• "Dipped" or "Pre-treated" usually means 10 minutes in a water repellent product. Most pressure treated products are in their natural green colour.
• Softwood timber for outdoor use should and must be pressure treated for added protection. Colour variations will occur – this is a natural process.
Returns
• Please ensure when placing your order that quantities are correct as Breslin Paving cannot accept return of any goods or materials ordered.
• Estimates given by Breslin Paving staff are only an estimate and should be quantified correctly by your contractor.
• Breslin Paving do not accept responsibility for the actions of third party contractors.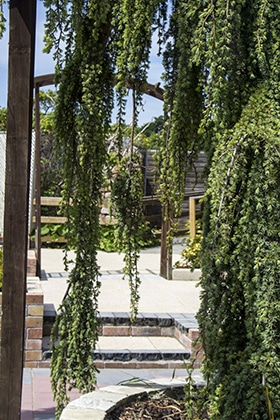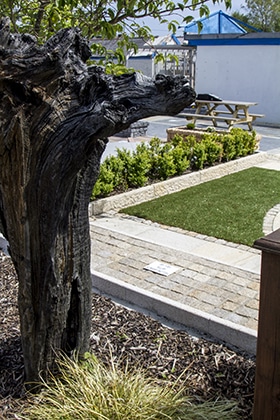 Opening Hours
Closed Bank Holidays
Mon
8am - 1pm | 2pm - 4.30pm
Tues
8am - 1pm | 2pm - 4.30pm
Wed
8am - 1pm | 2pm - 4.30pm
Thurs
8am - 1pm | 2pm - 4.30pm
Fri
8am - 1pm | 2pm - 4.30pm